Abandoned Hospitals and Asylums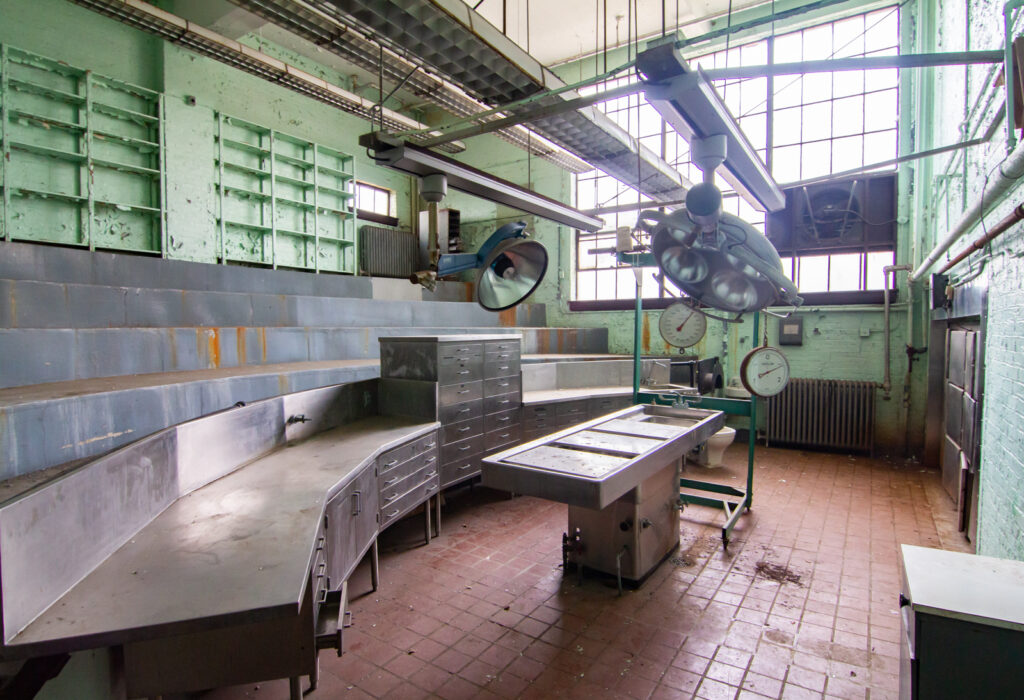 Abandoned hospitals and mental institutions have always been one of my favorite locations to visit and photograph. From a historical aspect, there is always a long, many times, dreaded history associated with these places which ultimately led to their closing.
The first mental hospital or "asylum" in the United States opened in 1817, in Philadelphia, PA. Many abandoned psychiatric hospitals can be found on the east coast/ Northeast United States. Unfortunately, many have been torn down in recent years, with their hisotry all but wiped away.  Click here for a history of Psychiatric Hospitals.
Abandoned Hospitals and Mental Institutions Photo Gallery